Become an Exhibitor or Sponsor
The Society For Biomaterials invites you to participate in the 2023 Annual Meeting and Exposition as a conference exhibitor or sponsor! Supporting the SFB provides you with the opportunity to maximize your brand recognition at the premier meeting of the biomaterials community!  Our extensive lineup of sponsorship, exhibit, and student support options will provide your organization with the opportunity to PROMOTE your brand, EDUCATE attendees, NETWORK with industry leaders and SOLIDIFY YOUR ORGANIZATION as a leader in the biomaterials community.
We offer a variety of sponsor and exhibit opportunities to help you achieve your marketing goals!  Mix and match from our menu selection and combine these choices to determine your sponsorship level. 
Platinum Level: $15,000+ 
Gold Level: $10,000 - $14,999 
Silver Level: $5,000 - $9,999 
Bronze Level: $2,500 - $4,999
Supporter Level: $1,500 - $2,499
Friend Level: $500
 
Explore the Exhibitor & Sponsor Prospectus!
Already selected your Exhibitor and Sponsor options? Complete the online application forms today!
THE SFB EXHIBIT HALL IS SOLD OUT! Contact SFB Executive Director, Dan Lemyre, to discuss additional opportunities for recognition and engagement at the 2023 SFB.
COMPLETE THE SPONSOR APPLICATION HERE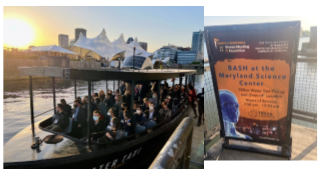 Exhibitor Resources